Good evening friends. Sorry it's been so long since I've posted. As most of you know I have 3 young children at home and well, blogging cannot be a priority at this point in my life. Although I have baked in the recent, I haven't taken any photos and if you are like me, you prefer recipes with photos vs. none. Hopefully in the next few weeks I will have some new recipe ideas to share with you.
I wanted to share one of my favorite kitchen items with you... The Vitamix blender. There is no better blender out there, I'm just sure of it! Now I know this is pricey, but it has been worth every dollar in my humble opinion.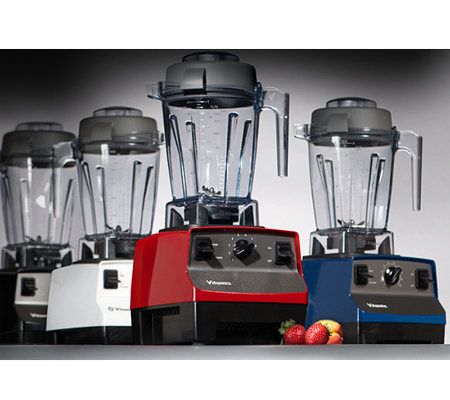 This machine is amazing! Not only does it make smoothies (which seem to be all the rage right now), but it also makes hot soup, ice cream, blended drinks, salsa, bread dough, and peanut butter. Plus, a ton of other recipes. Not sure if they still use, but in the past I know Starbucks used for their blended drinks and you know how yummy those are! Of course they used the professional size, but I promise this machine is just as good. We use to make fruit/vege smoothies at least 5 out of 7 days per week. I love broccoli cheese soup done in the vitamix as well. My son was allergic to eggs for a few years so we always made our ice cream in this because the recipe was egg free and takes 45 seconds from start to finish for yummy ice cream! We purchased ours from QVC.com, but they are currently sold out and tend to stay that way except when they have as their special value of the day. The Vitamix has a 5 year warranty and is made right here in the great state of OHIO! And be forewarned that this sounds like a small plane taking off in your kitchen! The motor is that powerful! Here is their website if you would like to check them out:
They have a lot of great recipes on their website, but you will also receive a great cookbook with the purchase of the Vitamix. I know they sell refurbished machines on their website as well and still offer a warranty on them, which may be more cost effective. QVC is great because when they have as their special value of the day, they offer on an easy-pay plan, which makes it more affordable for most people. There are a ton of reviews on their website as well the will reassure you of just how great this blender really is!